Upcoming Guild Meetings
Next Guild meeting: December 10th, 2013
NOTE: Meetings begin at 7:00 pm ~ Doors open at 6:30 pm.
As members of ESQG we wish to express our appreciation to Belvidere High School for allowing us the use of their facility for our guild meetings.
Upcoming Guild Meeting Programs
December 10, 2013 - Holiday Party- Audrey Planer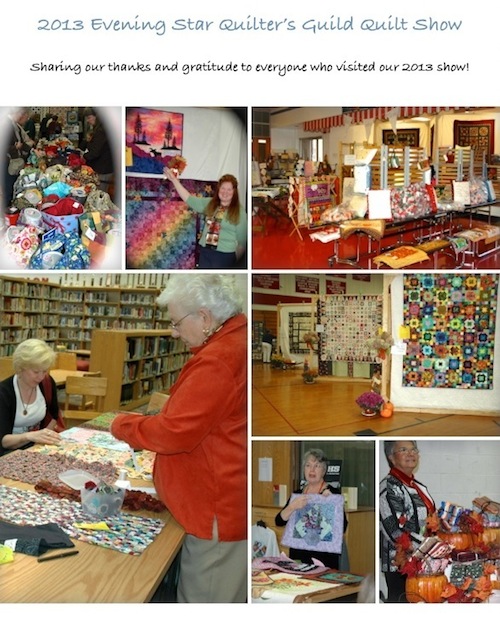 Upcoming Events
ESQG Sponsored Events

May 30 - June 1, 2014 Road Trip to our nation's capitol: Quilters Unlimited, Inc. 41st Annual Quilt Show "True Blue", Chantilly VA. $375 double occupancy with a $175 non-refundable deposit by November 12, 2013. Includes quilt show, Washington Memorial tour, evening trolly ride, quilt museum and the Smithsonian Institute.

Other Events
Upcoming Board Meetings
Board Meetings will be held in the Belvidere High School Library at 6:30 pm. All members are welcome.
Next board meeting: December 3, 2013