Charity Quilts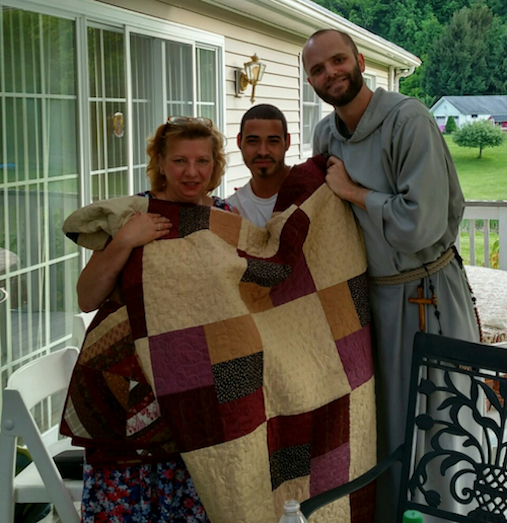 Homeless man that is staying with the brothers. He was so moved he cried. My friend said he's had a really rough life since he was twelve years old. She said they all were so moved by the beauty of the gift given. Never underestimate the smallest act of kindness when doing for others...it goes a long way.
Upcoming Guild Meetings
Next Guild meeting: November 8, 2016
NOTE: Guild meetings begin at 7:00 pm ~ Doors open at 6:30 pm.
As members of ESQG we wish to express our appreciation to Belvidere High School for allowing us the use of their facility for our guild meetings.
Upcoming Guild Meeting Programs
March, 2017 - Gyleen Fitzgerald
April, 2017 - Pat Sloan
Guild Program Schedule
Upcoming Board Meetings
Board Meetings will be held in the Belvidere High School Library at 6:30 pm. All members are welcome.
November 29, 2016
February 28, 2017
May 23, 2017